Candice Joo
Candice Joo
Arlington, USA, b. 1983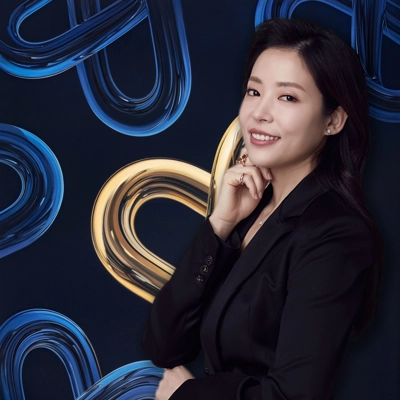 #painter
#metal
#reflection
#contemporary
#주소진
Arlington, USA, b. 1983
Candice Joo creates paintings and sculptures of chains to explore notions of individuality, collectivity, and the potential powers in each. Joo's tensely arranged yet tightly interconnected landscapes of chains are where she reimagines ideas of the empowered self and of collective power. Joo received her B.F.A. from the Parsons School of Design in New York City. Select solo exhibitions have been held at Jang Design Art Gallery and Punto Blu in Seoul. Joo's work has been featured in group shows at Helen J. Gallery, USA and Art Fairs and collaborated with Tiffany & Co., New York/Beijing.
Education

2020

<Acquaintance Party>, Space Sieon, Jeonju, Korea

2006

B.F.A. Architectural Design, Parsons School of Design, NYC, USA
Solo exhibition

2022

<Reconnected>, Jang Design Art Gallery, Seoul, Korea

2020

<Artificial Landscape>, N Gallery, Seongnam, Korea

2019

<Resistance>, Cheongdam Gallery, Seoul, Korea
Group exhibition

2023

<Link, K Auction>, Dual Exhibition & Special Auction, Seoul, Korea

2023

<Hamptons Fine Art Fair>, NY, USA

2023

<Focus Art Fair>, NYC, USA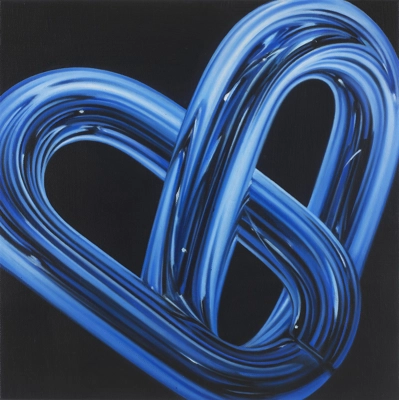 Love Reflection 23_02
Artue - Korea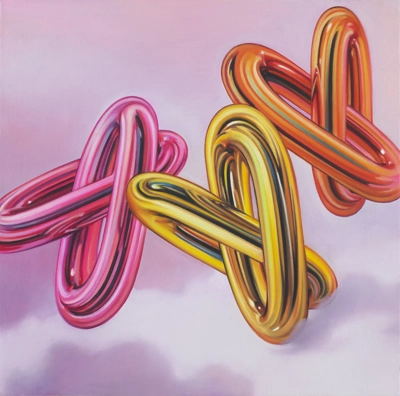 Stumbling On Love
Artue - Korea
Questioning the relationship between 'You and I'

'The Things Between You and Me' is being held at the Helen J Gallery in Hollywood.